Partner with us to help get your startup off the ground faster.
Like many of our clients, we are first and foremost entrepreneurs. All of us have created businesses, both individually and/or together. We've experienced success as well as many failures along the way and so we understand the difficulty in going from a simple concept to a functioning business.
Cash-strapped
startup?
You have a great concept, a solid business plan and a clear roadmap of where you want to take your product or service, but you don't have enough cash to spend on a killer branding strategy and online identity. If it's an interesting idea that we see potential in, we can reduce or waiver fees in exchange for a participation.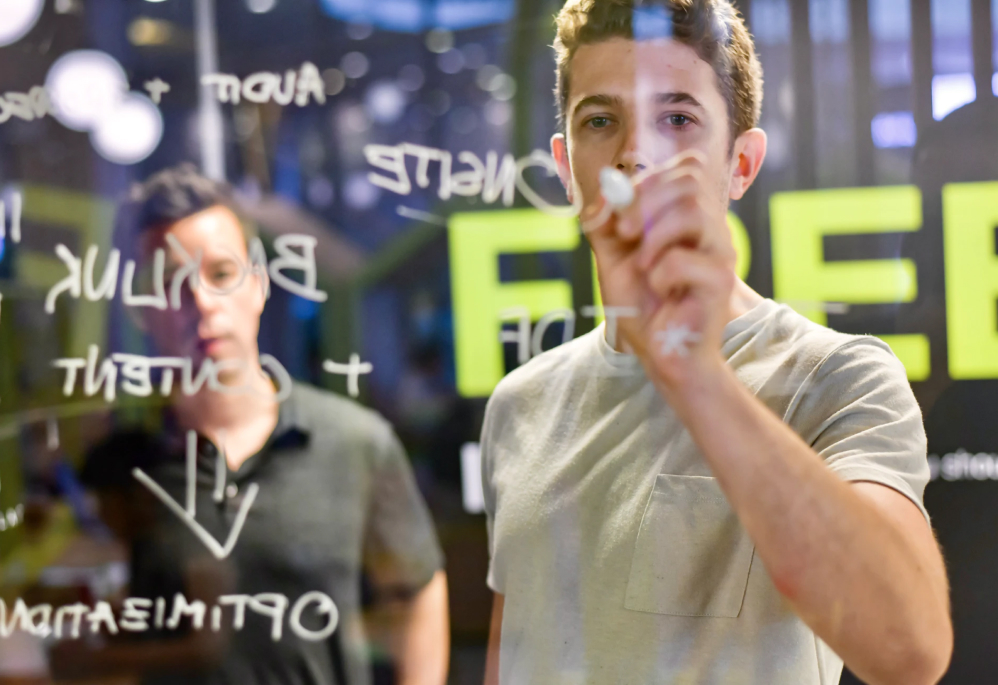 What we look for
in partnerships
For us, partnerships come down to two things: the money making potential of the idea and the people behind it and whether they are able provide the dedication to see it through. Creating a startup is a tough, full-time job, that requires full dedication of all parties involved, so our commitment will only be possible if we share common values, a shared vision and whether there is a clear cohesion between our teams.
Let's have a chat about your project.
We'll gladly take a look at your project and listen to your pitch. We're always open for a chat, so get in touch and book a time!
Email us